From http://whatthedoost.com
The Player/Victim principle is about how we respond to the circumstances in our life. The concept here is fairly simple. As a player, we take responsibility for the situations we are in. As the word responsibility indicates, we have "response ability". We can pay attention to the factors that we can influence and we do our best to affect the results.
In moments of failure, the Player perspective is the only one that allows us to learn from our mistakes and to become better. Why? Because we take responsibility for the outcome and don't blame the circumstances of our life. It's a self-empowering perspective that can get us far – very far – in both work and life.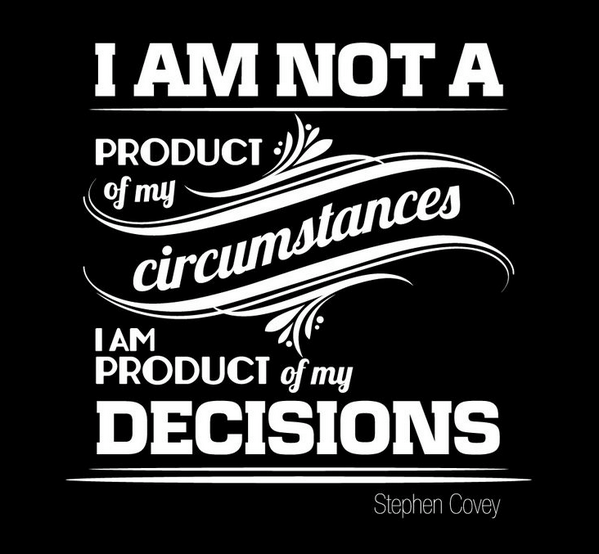 From https://twitter.com
The Victim might say that a situation is hopeless. The Player will look at it and say he/she hasn't found a solution yet. The Victim will think himself that someone should take the first step, the Player is determined to pioneer ahead. The Victim will complain that he/she doesn't have time for a certain thing. The Player will admit that he/she has different priorities. The Victim will say he/she has to leave. The Player makes clear he/she wants to leave.
We come across so many situations in our life when things do not go according to plan. All these things happen but it is up to us to decide how we deal with them.
Do we choose to turn sour and depressed? Do we choose to blame the situation and claim that life is so unfair?
From http://www.pinterest.com
… OR do we choose to  come out of the situation stronger and wiser? Do we choose to look at our own behavior and see where and when we could have effected a different outcome?

Be a Player, not a Victim.
The choice is yours…
😉
Credits: From 'Are you going to be a victim or a player?'
THE END